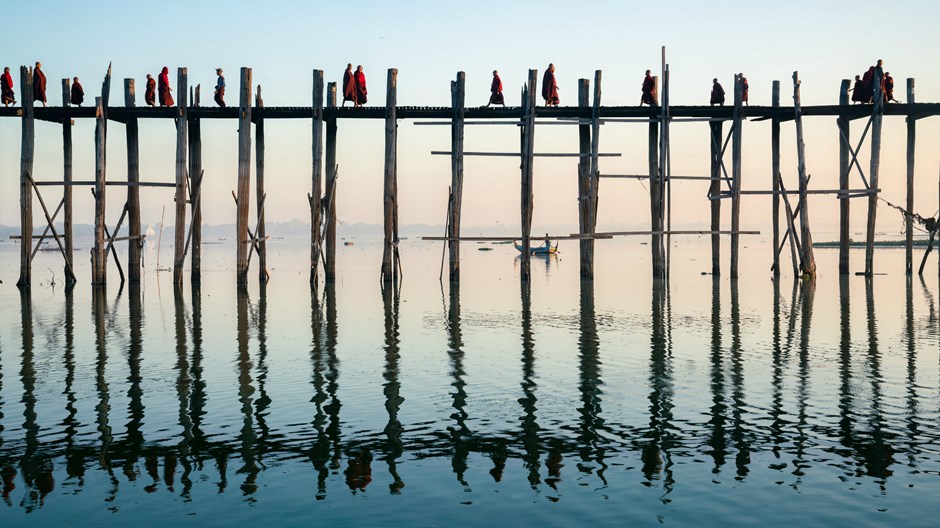 So, who is your neighbor?  In this Current Events week on the blog, we've been talking about neighbors and how we are called to love them. When Faith Church rented space in our building to Burmese Christians, we made new neighbors. This week we've been learning about the very difficult situation our Burmese neighbors have been facing in their home country of Myanmar, formerly known as Burma.
You might think that Christians on the other side of the globe are so far away that they are not our concern.  For Faith Church, they are here in our building every week.  They are our literal neighbor.  So what can the family of Faith Church do to show the love of Christ to them?  Especially when we consider the awful situation they face in their home country, where they have family and friends struggling to survive, how can we be a good neighbor?  We need to remember that both the Burmese who rent from us and the Burmese Christians who live in Myanmar are our brothers and sisters in Christ. We need to love them. What about you? Has the world moved into your neighborhood? Do you have people living near you that are struggling, or potentially come from places around the world where strife exists?
This is why it is vital that we have a global mindset, first learning about what is happening around the globe.  I encourage you to be students of God's global Kingdom.  It will almost certainly mean going beyond the tiny clips of news that we get on TV or the paper.  There are so many easily accessible resources online.  Christianity Today does an excellent job covering the world (and I was pleasantly surprised to see, when I was inserting the link to Christianity Today that this story about Myanmar was their cover story today).  Persecution Magazine (from International Christian Concern) sends free copies each month reporting on how Christians are being persecuted.  Sign up here. Voice of the Martyrs is another. 
But then remember that the world just might have moved into your neighborhood!  For Faith Church, the world has come to us.  Through refugee resettlement efforts by organizations like Church World Service, we have people from all over the planet living in Lancaster.  That's why our Outreach Team made "Fill The Gap" bulletin boards and placed them in our lobby.  Fill the gap? We talked about that here in the Ezekiel series. If you're a part of the Faith Church family, spend time at those boards, and make a commitment to participate in helping. 
Most of all, as we at Faith Church heard recently from Jon Barrett, director of our local social services agency, CVCCS, Jesus' method of charity was not to throw money at a problem.  Instead, Jesus made connections, he made relationships, he reached out and touched people.  Money can help.  No doubt.  There is a time and place for giving, and we are called by God to lovingly sacrifice out of our financial abundance to help those in need.  But that is not all we should do.  Along with sacrificial financial giving, we should strive to build relationships with those in need.  If you are a part of the Faith Church family, get to know the Burmese Christians that meet here.  What are their needs?  If you are living in a place where Church World Service works, contact Church World Service and become one of the volunteers that helps to resettle refugees.  What if your congregation was a refugee resettling church?  There are so many options for how we can build relationships, for how we can be the sacrificially loving neighbor, like the Good Samaritan. Learn about those activities and get involved!