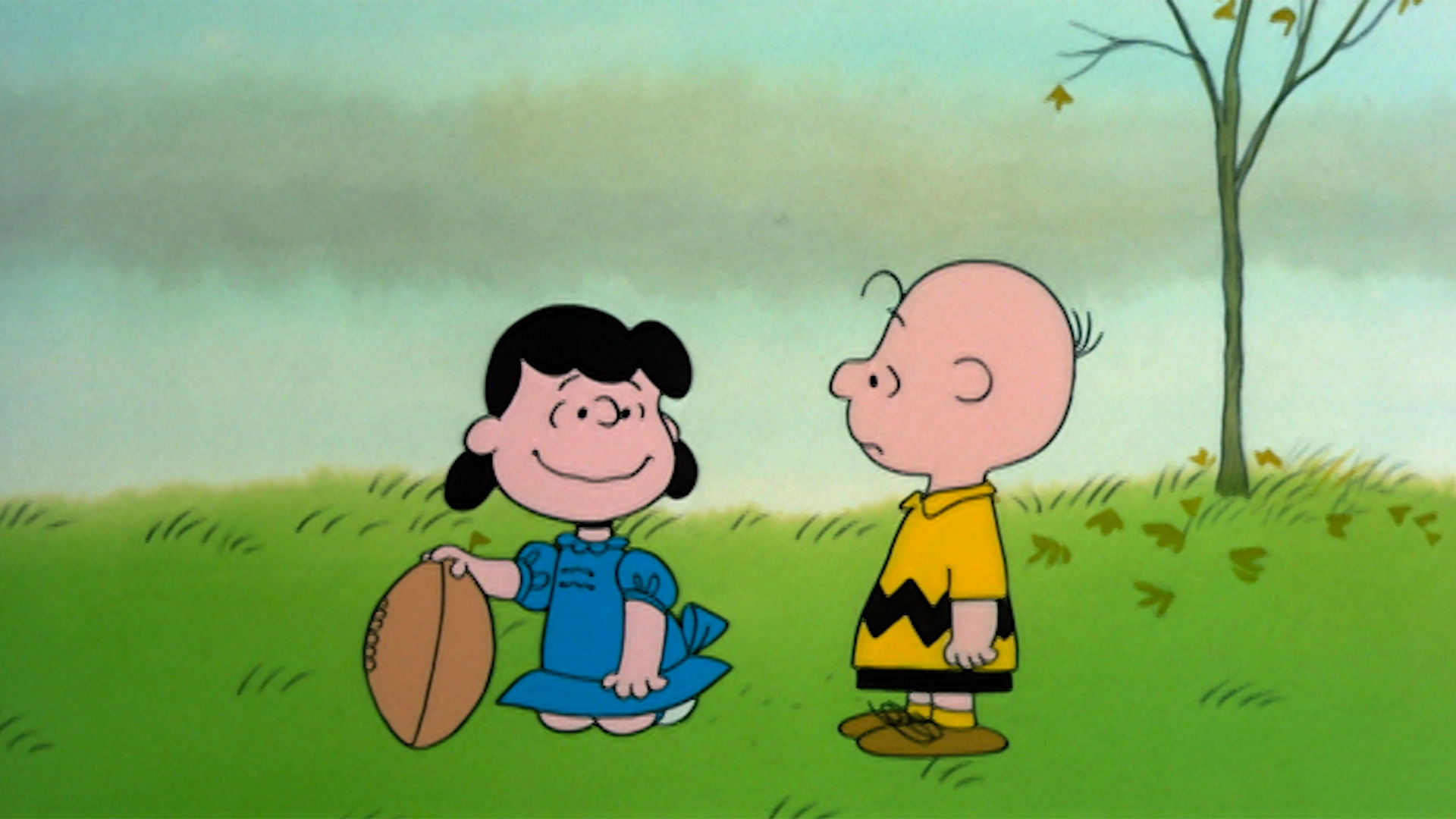 Football season is upon us, and the idea of being ready at all times, got me thinking of Charlie Brown, the Peanuts cartoon character.   
Charlie Brown's friend, Lucy, kneels down and sets up the football for Charlie Brown, saying, "I promise you I will let you kick it this time…"
But we know Lucy.
She will pull that football away at the last moment every single time.  
Why does Charlie Brown keep trying?  Why doesn't he get mad at Lucy and tackle her and get someone else to hold the football for him? 
There is something inside Charlie Brown that keeps him going. What do we do as we wait for Jesus to return? What do we do, as we have seen in our study this week of Ezekiel 12, when it seems like God is too long in keeping his promises? What does it mean to be ready?
Be like Charlie Brown. 
Charlie Brown is the picture of hope.  He is the picture of hopeful trust.  
Now please hear me…I'm not saying that God is like Lucy, playing a trick on us every day! If people say God is like that, they are echoing the thoughts of the people in Ezekiel's day.  Remember them? Doubting God. You can read about them here. Interestingly, hundreds of years later, people would have those same doubts about Jesus' return as well, insinuating that God is like Lucy playing a trick on us little Charlie Browns.  One of Jesus' first followers, Peter, wrote about it. In 2 Peter 3:3-4 we read:
"In the last days scoffers will come, scoffing and following their own evil desires. They will say, "Where is this 'coming' he promised? Ever since our fathers died, everything goes on as it has since the beginning of creation." 
Sounds similar to the people in Ezekiel's day saying that God's prophesies aren't happening. 
So why is God waiting?  Peter goes us on to tell us in verses 8-9,
"Dear friends: With the Lord a day is like a thousand years, and a thousand years are like a day. The Lord is not slow in keeping his promise, as some understand slowness. He is patient with you, not wanting anyone to perish, but everyone to come to repentance."
God is waiting because he doesn't want any to perish!  There's his heart again.  He wants to be in relationship with people.  He wants all to come to repentance.  Do you see his heart?  Do you hear his longing? 
But I wonder, how long will he wait?  Obviously, he won't wait forever.  But we don't know how long, we can't know how long, and therefore we should focus on what Ezekiel and Peter say we should focus on.  What should we focus on? As we wait, be like Charlie Brown.
In Ezekiel 12, in a previous post in this series, we learned that we should open our eyes, uncover our ears, and see God's heart of longing for us to return to him.  Then look at 2 Peter 3, verse 11.  Peter says we followers of Jesus should be the kind of people that live holy and godly lives. 
What is a holy and godly life?  It was the way Jesus lived.  Live like he lived.  Learn how to live from him.  Let Jesus be your teacher.  That's how we get to know God's heart and learn to reciprocate the relationship that God offers us.  It means opening your eyes, uncovering your ears and seeing and listening to God. That's how to have the proper attitude as we wait.  Focus on how you live now. 
Who is teaching you how to live?  Consider how you spend your time and money, and you can start to answer that question.  We can easily spend hours and hours being entertained by the news, by sports, TV movies, games, and social media. Those sources are teaching us how to live.  It's no wonder our lives look so different from Jesus when we learn from other sources how to live.  What will it look like to allow Jesus to be our teacher? 
Spend time with him.  Sit with him.  Learn from him.  Do the things he did.  Give your life to his Kingdom.  How will you make a start?  Many of us can make a start simply by decreasing the amount of entertainment we consume and increasing the time we spend with Jesus and the Spirit. I would be glad to talk with you about what that might look like for you. Comment below.
Let us be a people that uncover our ears, open our eyes, and pursue a more vibrant relationship with God.