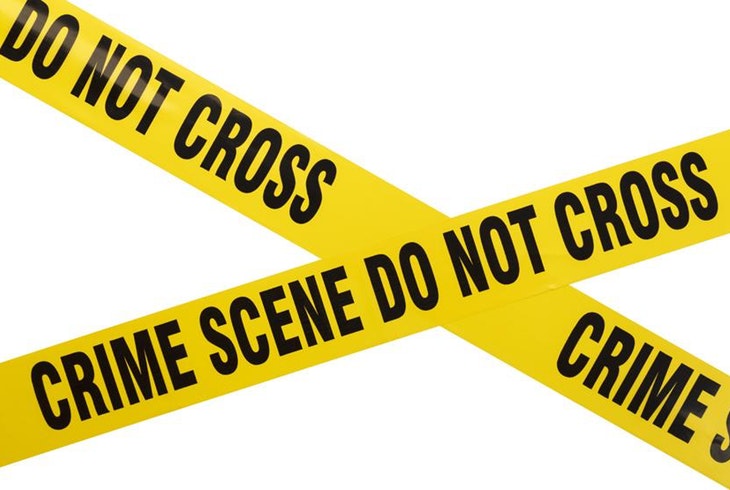 Do you like crime dramas? Last year I watched a Netflix documentary called Making A Murderer.  It was gripping, often feeling like an extended episode of the TV show, Law & Order.  There were many interesting characters and plot twists, but in this documentary, all of it was real.  No actors.  Real interviews. Courtroom and TV news footage.  Making A Murderer follows the story of one family over the course of many years, as a police department investigates a murder, as the justice department builds a case, and eventually as suspects are convicted and thrown in prison.  But they appeal, and the appeal process takes time, and there are more court room scenes.  Surprisingly there is an acquittal.  Then there is another murder seemingly involving the same family, which leads to another investigation, court case, imprisonment and appeals.  The process is messy and expensive and time-consuming, and you never know what really happened.  I was glued to the screen.
In this series of posts in our study through Deuteronomy, we have three illustrations of crime and punishment, and the first one looks a lot like a murder mystery. 
If you'd like, see for yourself by reading Deuteronomy 21. What we are seeking is to learn more about God's heart through his teaching to Israel about crime and punishment.
Look at verse 1, our first crime. As you can see, the text gives us a couple clues that this an unsolved murder case.  The first clue is the word "slain" at the beginning of the verse.  This is a vivid word in the Hebrew, better translated by our English word "pierced."  It gives us the image of body that has been pierced by a sharp object, like a knife or sword.  The second clue that this is a murder is the phrase, "and it is not known who killed him," at the end of the verse.  So we have a body that has been pierced and is dead, but we don't know who did it. 
My mind immediately thinks: murder mystery!  I want to know more about this body and who did killed the person, and why.  But interestingly, the circumstances surrounding this death are barely in view in this passage.  There is no mention of tracking down the perpetrator, or anything like that.  It simply says, "it is not known who killed him," which is vague.  We have no idea how much they investigated.  Was the body just found that day?  Have they been working this case for weeks?  We don't get any details.  You might be thinking, but those are important details!  Shouldn't God care about justice for the victim?  Absolutely, he does.  In fact he already dealt with that, as we will see below. 
God has another reason, however, for bringing up unsolved murders here in chapter 21. Look at the middle of verse 1. The body is found lying in a field, and yet notice how he describes the field. It is "in the land the Lord their God is giving them to possess." That should sound familiar, because throughout our study of Deuteronomy we have heard a lot about the land.
The land they are about to possess is the Promised Land, Canaan, the land of their forefathers, the land flowing with milk and honey.  God references the land 178 times in the book of Deuteronomy, and in all but three chapters.  I don't know that it would be possible to overstate how important the land was to God and to the people.  For a people without land of their own, it is incredibly emotional when they obtain land.  Think about how you felt when you rented your first apartment or purchased your first house?  Overjoyed!  You had a space of your own.
So jump back with me to chapter 19, verse 10, as there is a mention of the land that connects to what God is talking about here in chapter 21. In chapter 19, you might remember, God gives his people instructions for creating cities of refuge in the land. People can flee to these cities if they have accidentally killed someone. In those cities, they will be protected from any family members of the deceased who might want to take revenge on them. And why? Chapter 19, verse 10 tells us: "Do this so that innocent blood will not be shed in your land, which the Lord your God is giving you as your inheritance and so that you will not be guilty of bloodshed."
In another place, Numbers 35:33-34, God teaches Israel something similar: "Do not pollute the land where you are. Bloodshed pollutes the land, and atonement cannot be made for the land on which blood has been shed, except by the blood of the one who shed it. Do not defile the land where you live and where I dwell, for I, the Lord, dwell among the Israelites."
Teachings like these, and many others we have seen throughout Deuteronomy, illustrate how deeply God wanted purity in the land and in his people.  He not only wanted the physical land, the dirt, the earth, to be pure, but he also wanted the same for his people.  The Canaanites who were living in the land, though, did evil in God's eyes.  They practiced the sacrificing of babies in worship, they were ruthless and murderous.  God wanted Israel to be different, to be holy and just, as he was.  So he is particular about purity.  There must be no innocent bloodshed.  When blood was shed, Numbers 35 tells us, the murderer must pay the blood guilt with his own blood (death penalty), and then God declares that the land will be pure again.  But what if the murderer can't be found, or is unknown?  How will the blood guilt on the land be dealt with?  In other words, they still need to deal with the body!  So God gives them a method to deal with the blood guilt in the land when an unsolved murder happens Deuteronomy chapter 21, verses 2-9.
In part 2, we'll examine what turns out to be a very strange ritual.