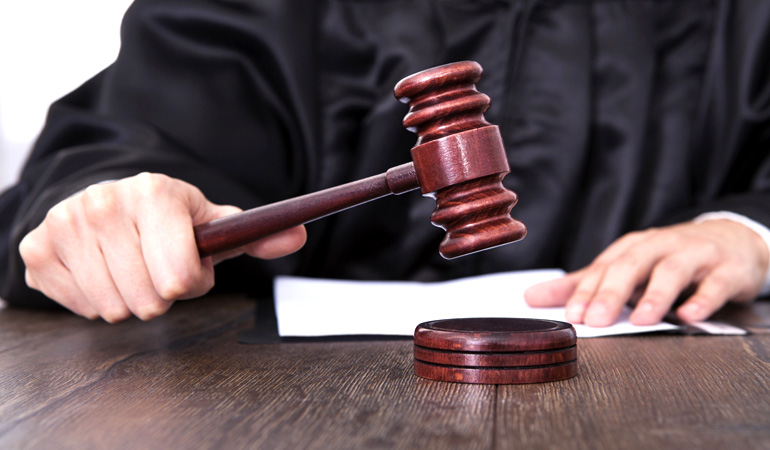 I have been inside a courtroom for actual proceedings five times in my life.  The first time was my fault, and it was scary. The second time was a school field trip, and it was a relief…it wasn't about me this time!  Those last three times? Well, they have been astoundingly beautiful.
In each of those last three times I sat in the courtroom, I heard the judge declare that a child was now part of a new family.  I cried tears of joy as my brother, sister and close friends each welcomed those children into their lives, adopting them.
Perhaps surprisingly, the beautiful New Testament teaching about grace that I have been talking about this week is summed up in this picture of adoption.  God, we are told, in his grace, adopts us as his sons and daughters, through the work that Jesus did in his life, death and resurrection.
A scholar I found describes it like this, "Grace is not God's way of helping us to become obedient children; it is rather God adopting us; unworthy though we are."
We who did not have a family, because of our sinfulness, can become part of God's family, because of what Jesus did for us.  Think about that. We are all orphans because of our sin.  Separated from family.  Across that chasm of separation God says, "I want you in my family, but there is something keeping us apart, your sin. But I have good news for you! I love you so much, I'm going to fix that."  And he did fix that, through Jesus' life, death and resurrection. Now all who place their faith on Christ can receive the gift of God's grace.  When you receive that gift, God adopts you into his family.
I love how Ephesians 1:4-5 depicts God saying to us "I chose you to be adopted into my family." Have you received the gift of God's grace to be adopted into his family?
There is something important to bring up here.  We can also choose not to accept the gift.  God doesn't force us to be in his family.  We have to hold out our arms with open hands, and receive the gift of grace.  When we receive the gift, we are saying that we want to be a part of God's family.  And not just in name only.  It is not just a label.  "Christian".
There is a change that begins to take place in us when we receive the gift of God's grace.  So what happens when we receive that gift of grace?  What do our new lives look like as children in God's family?  More on that tomorrow!