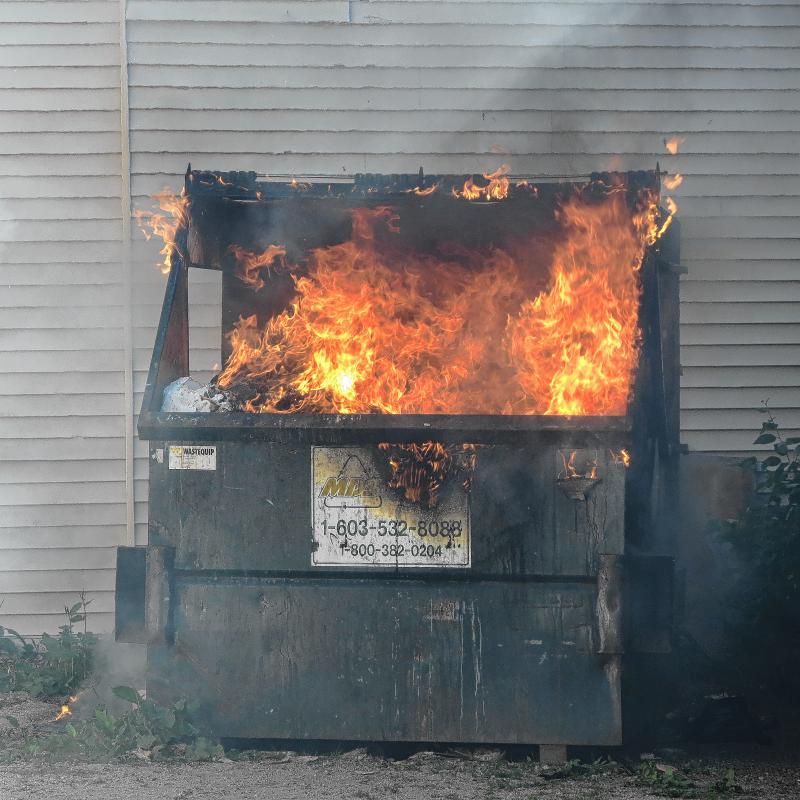 A new year is upon us!  Are you excited?  On one hand, the switch from December 31, 2020 to January 1, 2021 this coming Thursday night is the same as any old Thursday night.  It is one day, then the next day.  Sure, we get a long holiday weekend, which is nice, but New Year's Day is just a day.
On the other hand, it seems to me that the first day of a new year is not just any old day.  Every year, I find it incredibly helpful, if viewed with the right attitude of heart and mind, to have a marker, a pause to evaluate the past and prepare for the future.  This kind of pause can also occur on your birthday or your anniversary.  These kinds of markers can be very healthy, and New Year's Day is another good opportunity for that kind of evaluation every year.
Except that this year has been anything but a typical year.  Last week, when I was trying to explain the idea of idioms, I used an idiom that has been around a long time, but seems particularly appropriate for 2020.  I said, "2020 is a dumpster fire," and my guess is you know what I mean.  The big four of 2020: political strife, the racial tension, the natural disasters, and of course Covid.  The result is that for months now, people have been saying, "I can't wait for this year to be over!"  Maybe you've said that as well.  If so, you're in good company, because it has been a year like no other, and very, very difficult.  But 2020 is almost over! New Year's Day 2021, for many people, is going to be a day of rejoicing! 
Anything has to be better than 2020, right? Sure, of course 2021 could turn out to be difficult too. Who knows? The pandemic is far from over, and the political and ideological division in our country is still sharp. Racial injustice has not been solved, and there will be natural disasters because there are always natural disasters.
But hold on…before we get too far down the road of negativity, there is cause for rejoicing, for believing that 2021 just might be better than 2020.  Not to mention that there were reasons to rejoice this past year as well!  Let's be sure that we don't forget to pause and remember the good things we learned, we experienced and were a part of this year. So how might 2021 be better than 2020?  First of all, I think it will hard for any year to be worse than this past year.  I think it will be hard to even come close.  So odds are favorable that next year will be better!.  Second, it seems that 2021 already has a lot going for it just as it is about to begin.  How so?  Well, we start the new year with vaccines to a pandemic, already making their way across the world.  Also the political strife of an election year is over.  Furthermore, Congress just showed us a bit of unity, passing a bi-partisan Covid relief bill.  Also, there are no new natural disasters to deal with (yet), and though the circumstances have been painful and we do have a way to go, there is a renewed movement for racial justice and healing in our land.  In other words, the trajectory of 2021 has promise. 
The result is that we might simply want to wash our hands of 2020 and move on.  Let that dumpster fire burn on in the view of history, because we're not turning back!  Let's get the new year started as quickly as possible! 
If you feel something like that, I do too.  We've gone through something so difficult, so long, so painful, and we're desperately craving peace, and joy, and stability.  That's human nature. But let's remember the important difference between wanting circumstantial or worldly peace, joy and stability and wanting Kingdom minded peace, joy and stability.  Peace, Joy and Stability in Christ and who he is often has very little to do with the circumstances around you here on earth.   
So I am going to ask you to look back and stare at that dumpster fire as it burns.  No, I don't want to make things worse for you.  I'm excited, too, about the promise and hope of 2021.  I'm ready for school to be normal, I'm ready for businesses to be open.  I'm ready to not have to drive to all the way to the store, only to have to turn around and drive back home because I forgot my mask.  I will say that I just might miss masks sometimes because I might be one of the weird ones who thinks it's kinda cool to wear masks because it's a unique time in history that we're a part of. But seriously, I'm ready for restrictions to be done, and most of all, I'm ready for the Olympics!  
While I'm excited for 2021, I also want us to see the opportunities 2020 has given us to learn from.  I don't mean that in a callous way.  2020 was no joke.  320,000 dead in the USA, and counting. 1.71 million globally, as of this past Tuesday.  Anxiety and stress levels like never before.  If I could go back and do something to make it never happen, I would.  We should be grieving for the many who lost loved ones.  We should be grieving for economic impact and pain so many felt during this time.  So I don't bring up the idea of learning from 2020 as if 2020 was good.  It was horrible.  I bring it up because we should always have the posture of learners.  And thankfully, the next passage in Ecclesiastes is a wonderful guide to help us evaluate 2020.  So check back in to the next post as we take a look at Ecclesiastes 11 and how its ancient wisdom might help us evaluate the past year and have a healthy start to the new one.