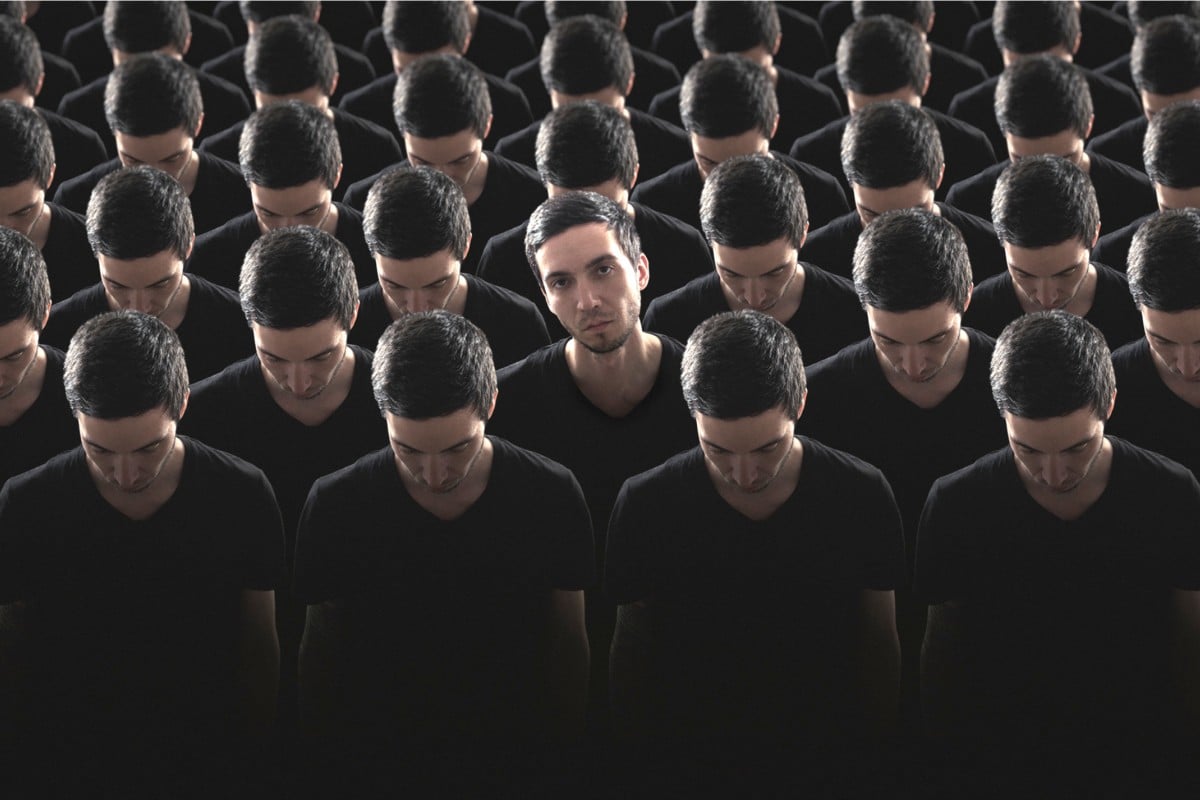 Have you ever been swayed by what other people think, even though you don't really agree with them? Have you ever been influenced to act contrary to your beliefs because you feel pressure from others? Often we say that teenagers succumb to peer pressure, but the reality is that adults of all ages are just as susceptible. We have deep longings to be accepted and liked, and those longings can impel us to think and act in ways we never otherwise think or act. What can we do about these longings?
In the first post in the series, I made the claim that Jesus alone is where we will find the answer to all our longings.  But is it true? Let's talk about that. And to do so we're going to study a section of the Bible, Galatians chapter 2.
Since we are jumping right into the middle of a passage, let me give you at least a little bit of context about what we are studying.  Galatians is an ancient letter, written by one of the Christian church's earliest leaders and missionaries, a man named Paul.  Not too many years after Jesus died and returned to heaven, Paul traveled around the Roman Empire preaching the good news about Jesus and as a result people who heard his preaching became followers of Jesus.  Paul would group them into local churches in the various cities and towns.  Sometimes he stayed in a place for just a few weeks, sometimes months, but rarely would he stay for as much as a year.  Once he felt they were ready, he would install leaders in the church, but then he would move on to keep preaching and start more churches.  But he didn't forget them. He would write letters to check in on them, advising and teaching them.  This letter is called Galatians because it was written to a group of churches in a region of the First Century Roman Empire called Galatia.  Paul was very concerned about what he was hearing through the grapevine about these churches.  How do we know Paul is concerned?  We just need to look at three verses in the letter.  One before the passage we'll be studying, and two after it.
Look at Galatians 1:6. There Paul says, "I am astonished that you are so quickly deserting the one who called you by the grace of Christ and turning to a different gospel which is really no gospel at all."
Now turn to chapter 3, verse 1.  Here he gets even more intense: "You foolish Galatians!  Who has bewitched you?" and then, staying in the same chapter, skim down to verse 3, "Are you so foolish?  After beginning with the Spirit, are you now trying to attain your goal by human effort?"
In those verses Paul is bewildered that the people in the churches in the region of Galatia have veered from what he taught them.  He calls what he taught them, "the gospel".  But now, he says, they are turning to a different gospel, which is actually no gospel.  The word gospel means "good news."  It is the story of Jesus, his birth, life, death and resurrection, and the message connected to his teaching and his victory over sin, over death and over the devil, that there is a new hope in him and him alone. 
As we will see in chapter 2, even a revered church leader was being swayed to follow a different gospel.
What I would suggest is that you start by reading Galatians 1:11 through 2:10 because I want you to hear the story of how Paul came to follow Jesus.  It is amazing.  Originally Paul was not one of Jesus' disciples.  In fact the opposite is true.  If you like, pause reading this blog and read Galatians 1:11-2:10.
What we learn in that section of the letter is that Paul was originally persecutor of the church, but God saved him, and he became a missionary for Jesus.  Take special notice what he says in chapter 2, verse 4.  What he says there gives us a clue as to what Paul is so concerned about in this letter.  In that verse he says some false brothers had infiltrated the church to spy on the freedom they had in Christ Jesus and to make them slaves.  He doesn't mean physical enslavement.  He is talking about spiritual enslavement, which has some very physical ramifications.  He means that these false brothers didn't believe the part of the good news story of Jesus that taught that people are free to follow the new life of Jesus.  Instead those false brothers believed that Christians still needed to follow the rules and regulations of the Old Testament Law, and thus Paul saw that as an enslavement to the Law.
Paul goes on to say that after he started following Jesus, he eventually met with the leaders in Jerusalem, famous guys like the disciples Peter and John, and the brother of Jesus, James, who was the leader of the church in Jerusalem, and they give Paul the right hand of fellowship, which means they welcomed him and accepted him. 
But then Paul describes a serious problem. You can read about the problem in Galatians chapter 2, verses 11-14.
It's a bit of a shocker.  Paul says that Peter was behaving contrary to the gospel, and even Barnabas was led astray.  Peter and Barnabas were two pillars of the church.  In stature and history it doesn't get any higher than Peter.  And yet here is Paul describing Peter as swayed by what people think.  As I thought about it, though, it struck me that this was not the first time Peter did this.  Consider his denial of Jesus three times before the rooster crowed at Jesus' trial. But what did Peter do this time that has Paul so concerned? 
We'll get to that in the next post!