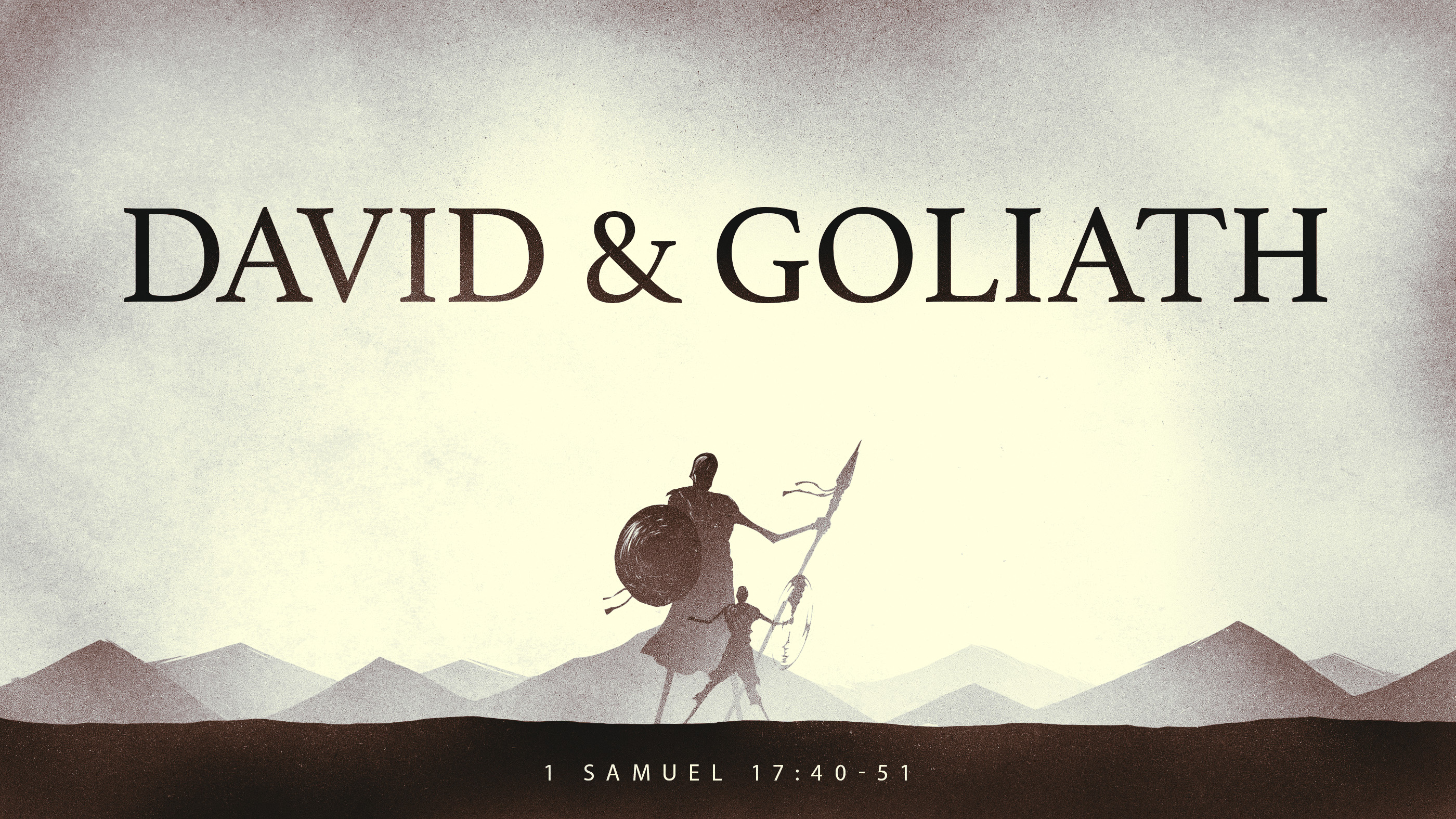 I've been saying all along in this series of posts looking at the story of David and Goliath that this is not an underdog story. I didn't come up with that idea on my own. I'm indebted to the work of Malcolm Gladwell in his book David & Goliath. Gladwell notes that scholars who have researched ancient warfare, and in particular this episode of ancient warfare, tell us that, as we read in 1st Samuel 17, verse 40, when David pulls out his sling and stone, every soldier on both armies' battle lines watching would know that, if David was any good with the sling, this battle was over before it began.
Why? David had a distinct advantage as a slinger. Let me give you an analogy.
In the film, Indiana Jones and the Raiders of the Lost Ark, there is a scene when Indy is a different country, running through a crowded market, chasing after a bad guy. Suddenly a man with swords steps out of the crowd and confronts Indy, blocking his way. The man menacingly swings the sword, displaying his expertise.  Indy is forced to stop short, as the bad guy is getting away.  Indy has no sword to fight back.  You think Indy has lost, not only the bad guy, but maybe his life, because this guy with swords looks fearsome and threatening.  What does Indy do?  Run away?  Nope.  He pulls out his revolver, and shoots the guy.  Game over.  Indy wins, and he is able to keep chasing the bad guy.  The lesson?  Guns beat swords. 
That is David with a sling.  He's got a far superior weapon.  And he was good with it.  We already heard how he killed a lion and a bear with it.  Ancient slingers would put golf ball-sized stones in their slings, whipping them around super-fast, and launch them with deadly accuracy.  Slingers were the artillery of ancient warfare, and if an army could keep safely apart from opposing infantry, the slingers could just launch volley after volley of stones at the enemy. They were devastating.  More so than archers.  As David pulls out his sling and stones, all the soldiers on both sides knew what coming. 
Except Goliath. Which is weird, right? Goliath was a battle-hardened soldier. He should know about the power of sling. He should be running away, right? Instead, we read in verse 41 that Goliath kept coming closer to David. He kept making it easier for David to hit him. What is going on? Why would Goliath make such an obvious mistake?
Maybe he felt he could quickly rush David and overtake him before David could get the sling and stone out? Maybe. Maybe he was arrogant. Scholars believe there is a totally different reason.
They believe Goliath could not see David well. He had to get closer to David because he couldn't see David well. Could not see?
Let me explain.  Modern science has studied people in our day and age who grow abnormally large.  I once went to a Ripley's Believe It or Not museum, and they had a giant lady walked out.  She was super tall.  It was kind of eerie, because she seemed not all that thrilled about being on display.  There is a genetic condition called acromegaly in which humans do not stop growing.  One particular symptom of acromegaly is poor eyesight.
We know all about Goliath's huge size. It is possible he had acromegaly and could not see.
Look at verse 43.  Clearly Goliath is arrogant, convinced he will win.  He sees that David is small.  But notice he says that David comes at him with sticks.  Plural.  Not one stick, but sticks.  In verse 40 we are told that David had a staff, but only one staff.  Goliath, very possibly, scholars tell us, had bad eyesight.  Maybe double-vision.  He thinks David is going to try to defeat him with sticks, which Goliath rightly thinks is ridiculous.  If that's all David had, Goliath would almost certainly win. 
Here's the thing: Goliath doesn't seem to see the sling. Therefore Goliath, though he was a huge man armed to the teeth, he was in an extremely vulnerable position against David.  This is not an underdog story.
Check back in tomorrow to Part 5, and we'll see the conclusion to the story and how it might matter to us.