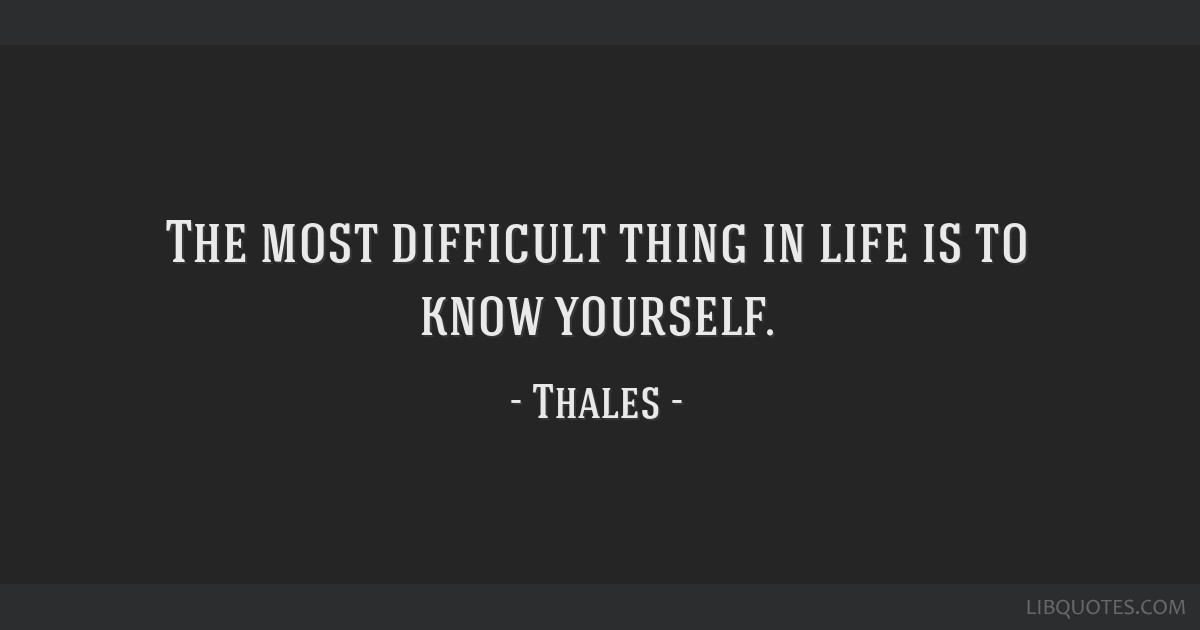 One of the major events that Michelle and I participated in during sabbatical was the EC Pastoral Assessment Center (PAC).  It was that experience that led us to consider a sermon idea.  But first let me explain PAC.
PAC is basically the starting point for people who are exploring the possibility of becoming pastors in our denomination, the Evangelical Congregational Church.  The process starts because the individual has some sense that God might be calling them to pastoral ministry.  So they talk with their pastor, and if things progress, they obtain a recommendation from their pastor, and they apply to attend PAC.  If accepted, they and their spouse must attend PAC together.  It meets at Evangelical Seminary in Myerstown for a week every January.
At PAC there are two groups of people.  Candidates and Assessors.  Candidates are the people who would like to become pastors.  Assessors are pastors and pastors' wives who evaluate the candidates.  Michelle and I were candidates at the January 2003 PAC.  And then at the January 2018 PAC, 15 years later, we were assessors.
Candidates are required to complete a number of assessments before coming to PAC.  Personality Tests, marriage tests, financial statements, leadership tests, and more.  They have to submit fairly extensive paperwork talking about pretty much every aspect of their lives, including why they are interested in pursuing pastoral ministry.
Assessors are given candidate's info packets prior to PAC.  We read all candidates' applications and survey results.  Then at PAC, we are placed into assessment small groups where 4-5 assessors are responsible to do deep evaluations and interviews with one candidate and his wife.  Michelle and I were not together in those small groups.
From Wednesday morning until Friday afternoon (by which time the interviews are complete) we assessors are watching every move the candidates make, listening to every word.  Whether it is over meals, in group projects, on down time, and of course during interviews.  Our job as assessors is to observe, to learn, to ask questions, to get to know these candidates as much as we possibly can.
Then on Friday afternoon, all the assessors got together privately and have a big assessor's-only meeting to decide what our final response is going to be for each candidate.  We give them either a green light, yellow light, red light or no light.  Green means proceed with the process of becoming a pastor in the denomination.  Yellow means proceed with caution, as there are a few issues we want them to work on, but proceed.  Red light means stop, they cannot proceed.  And No light means we are not sure.  Not yes or no, but maybe work on some areas and come see us again in no sooner than two years.
Then after a group worship service on Saturday morning, the assessor small groups meet with each candidate and their wife to tell them our decision.  As you can imagine, it is a tension-filled morning. The candidates are unsure what light they are getting.  The assessors are nervous because, even if our candidates are getting a green light, we are being forced to speak honestly with them.  Green light doesn't mean they are perfect, and we still want to give them guidance, some suggestions about things to work on.  But the conversations get tougher from there.  Yellow, at least they are moving forward, so an assessor has that going for them when we share the cautions.  But red lights and no lights are just simply tough.
It is very, very hard to speak blunt truth to people.  In Ephesians 4, we are taught to speak the truth in love.  That sounds really nice, with that word "love" in there.  Just love people, right?  The reality is that speaking truth to people can be hard, even if you love them.
As Michelle and I talked about PAC, one of the topics that we came back to time and time again was how hard it is not only to tell people the truth, when it is a truth that we perceive will be hard for the person to receive, but also how hard it is to hear and receive the truth about ourselves.
We came away from PAC convinced that this might be one of the most important issues for disciples of Jesus.  Some of us do not know the truth about ourselves.  Or we do know the truth, deep down inside, but it scares us and thus we avoid it like the plague.
How does it happen that we can have a wrong impression about ourselves?  I'm talking not just people who think that they are called to ministry.  Any of us can miss out on the truth about ourselves.
I think we humans have a natural proclivity to see ourselves in the wrong light.  We are so often harder on ourselves than we need to be. Or we are too quick to let ourselves off the hook or not see ourselves in an accurate light.  In other words, we think we are better than we are.  Or maybe we are really hard on ourselves in one area but are unable to see the truth about ourselves in another area.
Have you ever known the person that has a personality quirk or habit or tendency, and everyone around them knows about this.  The people around them talk about it behind the person's back.  But the person themselves, the person with the tendency, they seem to have no idea about it.  How is that possible?  And yet we know it is possible, because it happens so much.
How is it possible that people don't know themselves enough to see something that is obvious to everyone around them?  It could be a long-term habit or quirk or lifestyle choice that has never been addressed, and months or years go by and it becomes ingrained, even feeling normal.  You can forget that it is actually not normal.
In 2000-2001, Michelle and I and our two older boys lived in Kingston, Jamaica for one year.  Tyler and Connor were little then.  Now they are in college (yikes!), but then they were 4 and 3 years old.  And they couldn't say the letter L quite right.  It came out sounding like the pronunciation of the letter W.  In Jamaica it was particularly noticeable because of all the chameleons that would crawl around our house.  We had screens on the windows and doors, but those things still found ways in the house.  The boys would chase them and try to capture them.  And you know what the boys called them?  Wizards.  Because the speech development phase they were in, lizards became wizards.  It was really cute and funny.  But what if Michelle and I thought, "that is so cute and funny, and we don't want that to change"?  And what if we never taught them how to pronounce the letter L?  They could have gone for years pronouncing it wrong, and kids in school might have mocked them, and why? Because we never took our parental responsibility to love them enough to teach them the correct pronunciation.
This is not just about little children and correct pronunciation.  I am talking about older children, teens, adults, and even older adults who do not know the truth about themselves.  I am not saying the some people are completely deceived about every part of their lives.  But I do think that many of us might have at least a small part of our lives that we are misinformed about, or maybe we misunderstand, or perhaps have misinterpreted, and in that area we might not know the truth about ourselves.  The result is that we are hampered in our ability to have healthy relationships with God and with others.  We might be hampered in our ability to serve the Lord.
I would go so far as to say that we might be actively deceiving ourselves about this reality, or we might be totally unaware.  And sometimes the people who know us best are totally aware of the truth about us, but they are not telling us the truth!  Why?
Because it is crazy hard for some people to talk personally and deeply with us.  They don't want to offend.  They think, "I should talk with them, but…maybe my friend is doing is not really that bad…and I'm scared to hurt their feelings."
It can be hard to talk with people about the deep inner parts of their lives.  Maybe a friend you love is extra negative but unaware of it.  Maybe a family member criticizes quickly and it's hurtful.  Maybe you know someone who frequently talks about themselves.  Or maybe someone in your life is bossy or has a bit too much of the "know-it-all" attitude. Those things are heart attitudes.  They need to be addressed.  Whether they are in you or in your friends.
You and I and anyone cannot be disciples of Jesus unless we are willing to place every, single last element of our lives under the lordship of Jesus.  If we think about it, we should want to place ourselves under his lordship, under his control, because he cares about us, about every part of our lives, more than we can ever imagine.  Jesus' death and resurrection means that we no longer need to be slaves to sin.  We can be set free to become the new creatures that he wants us be.
As Paul taught in 2 Corinthians 5:17: In Christ you are a new creation, the old has gone, the new has come.
A big way we experience that new life is to actively seek out the truth about ourselves. The people around us, those who love us, just might not be able to tell us the truth about ourselves.  And we should not trust ourselves to have an honest, healthy, balanced opinion about ourselves.
How then do we get a true perspective on ourselves, our personality, our tendencies, our behavior?
It starts with humility, teachability, actively seeking out the truth.  Actively opening ourselves to others' opinions about us.  Not becoming a doormat where people mistreat us, but instead having a willingness to be receptive to the fact that maybe we don't have things all figured out, and maybe our view of ourselves is not accurate.
How do we get this balanced view of who we are?
First of all, we need to know God's view of who we are.  What is God's view of who we are? 
Right at the very beginning of the Bible, we are taught that God made us in his image. Read Genesis 1 to see what I mean.  I know that the concept of the image of God can be a difficult one.  We have a will, we have intellect, and we have a limited amount of creative ability. All those are like God. We can have relationships, love, etc.  These are amazing gifts from God, and ways in which we are made in his image.
We can know then, that we are loved by God, because he created us, because he gave us Jesus, who through his birth, life, death and resurrection made it possible for us to have access to God.  Read Hebrews 10, and reflect on the amazing work that Jesus did for us.
Michelle is doing a couple different studies right now, and one of them had this quote that we thought helped to explain this.  "The Creator is the Searcher – the initiating Seeker – who does not seek in order to learn.  Omniscience leaves no gaps to fill or caves to mine.  But, still God seeks us.  The God of the universe seeks us, at least in part, for the pure pleasure of knowing those by whom He longs to be known." (Beth Moore, The Quest)  So the God of the universe intimately loves you.  Start with that and rest in that.  No matter the truths that are out there to be learned and understood about you, the God of the universe seeks to be with you and to be known by you.  He loves you.
The result of knowing that we are made in God's image and he loves us is that we have a solid emotional, spiritual, intellectual, relational foundation in him.  Remember that parable that Jesus told at the end of his Sermon on the Mount in Matthew 7, that we can build our life on him, the Rock, and if we do so, we cannot be shaken?  That is a crucial teaching by Jesus.  We can get to the point where can be stable, we can accept criticism, and we can benefit from it.  In other words, we can hear the truth about ourselves without being crushed by it.  Actually because we have Jesus as our foundation, our support, our strength, we can learn from God and others about the truth about ourselves.
Therefore, on a regular basis, ask God to help you know the truth about yourself.  The great King David of Israel in Psalm 139 gives us a prayer we can prayer, asking God to speak to us about who we really are.  David begins the psalm describing how God knows him thoroughly.  There is nothing about our lives hidden from God.  Then David concludes with these powerful words, "Search me, O God, and know my heart; test me and know my anxious thoughts.  See if there is any offensive way in me, and lead me in the way everlasting."  What a great prayer to pray to learn the truth!
During sabbatical I learned another excellent prayer that can help us learn the truth.  Created by St. Ignatius, it is called the Prayer of Examen.  It is a prayer you can pray anytime, but I find it especially fitting for the end of the day. Through the Prayer of Examen, you are asking God to help you examine your life so you can learn the truth about who you are.  I use an Android phone, and on the Google Play store I found an excellent Prayer of Examen app that guides you through the prayer.  The app is called Reimagining the Examen by Loyola Press.  Check it out.  Consider making it a daily practice.
Next, after asking God to speak truth to you, do you have people who speak bold truth to you?
I sat through PAC thinking to myself that every disciple of Jesus needs to go through that kind of evaluation.  I don't mean that everyone should pursue becoming a pastor.  But all those tests and evaluations and interviews could be just as useful for any disciple of Jesus.  The reality, though, is that we so rarely place ourselves under evaluation.
I think a disciple of Jesus should aggressively pursue deep evaluation of themselves.  And by that I don't mean that I believe everyone has secrets or hidden parts of their lives or personality quirks that you need to own up to.  What I mean is that a disciple of Jesus is a person who is desperate for new life in Christ.  That means getting all the areas of your life out in the open.
It is a process, and it requires cultivating humility in your life.
Consider the example of David and Abigail in 1 Samuel 25:32-34 and 39. Abigail had a loser of a husband, Nabal. Nabal was super arrogant, and disrespectful, and even after David and his men had helped Nabal's men, Nabal unwilling to return the favor to David when David needed assistance.  So David is angry, and starts making preparations to attack Nabal.  Nabal's wife, Abigail, hears what went down, she knows that Nabal was a jerk who wouldn't listen to anyone, and so she takes it upon herself to ride out and meet David.  She begs for David not to attack.  David, unlike Nabal, is a man who will listen to people.  David acknowledges that if it wasn't for Abigail's intervention, David would have made a huge mistake in attacking Nabal.  David was stable enough, humble enough, teachable enough to listen to Abigail.  And in that society, listening to a woman was radical.  David was practicing what his son Solomon would write about years later in the Proverbs.  There are loads of Proverbs that apply to this story and to our topic today.  Here a few examples:
Proverbs 10:17 – he who heeds discipline shows the way of life
12:1 – Whoever loves discipline, loves knowledge, but he who hates correction is stupid.  (Dang. The Bible called people "stupid"!)
14:8 – The wisdom of the prudent is to give thought to their ways, but the folly of fools is deception.
19:20 – Listen to advice and accept instruction, and in the end you will be wise.
We could go on and on.   The book of Proverbs is filled with amazing wisdom like that.
So the final step in becoming a person who seeks the truth about themselves is to ask others to speak to you.  There are two sides to this.  We need to be people who actively seek the truth about ourselves, even if it is scary.  We need to be people who speak the truth in love to others.
And, ask for it.  When we were PAC candidates we knew we were asking others to get to know a lot about the ins and outs of our worlds, our marriage, our finances.  All candidates going through PAC know they are asking for this examination.  Even if the results might be difficult to hear.  Who do you need to ask?  It isn't everyone's business to know and see everything going on in our worlds.  But it should be someone's.  Who sees you, knows you and can be given permission to speak difficult truths to you?  And who can also speak edifying and uplifting truths to you and help you to accept those truths as well?
It is a difficult, tricky situation.  Truth speakers are far and few between, and they can easily speak too much, too harshly and hurt people.  We can speak truth to people who we hardly know and hardly spend time with, thinking we know them better than we do, and we really ought to be quiet.  Truth speakers need to be investing in time with God and asking Him if/when is the right way/time to speak. Paul reminds us in Galatians 6 that not everyone should confront others.  Some truth speakers have no business speaking because they lack self-control and spiritual maturity.  But we need to give truth speakers grace. They have a tough job because when they do speak truth to people they know, the people they are speaking to so rarely receive it well. So truth speakers out there, you would do well to dwell in the Proverbs too:
Proverbs 15:4 – The tongue that brings healing is the tree of life, but a deceitful tongue crushes the spirit.
Proverbs 25:11 – A word aptly spoken is like apples of gold in settings of silver. (In other words, it is worth a lot.  We should be people who see how valuable it is to speak words of truth in love.  And we should seek them about ourselves.)
In conclusion, here's an idea: force yourself to go through a Disciple Assessment Center.  I don't think one exists though!  So get a coach.  A person who will disciple you.
Get 5 or 6  people to meet with you, sit in a circle, and ask them all to speak brutally honestly to you in answering the question, "How do I come across to you?"
I came away from PAC and sabbatical thinking that I need to do better at speaking truth in love.  In sermons, and in large group meetings, it is easier for me.  I feel a certain distance from the crowd.  I am not preaching to one person, I am preaching to all.  I don't have a particular person in mind as I speak. I am preaching and speaking a message that I feel is either straight from the passage of scripture or on a topic that I feel God has for us as a whole to study and learn about.  So it doesn't feel personal.
But one on one I struggle to say anything that it is a critique because it can seem so in-your-face.  The result is that I too often say nothing, too often let people off the hook, and just focus on encouragement.  I need to get better at that.  Because care breeds truth.  Jesus was 100% truth.  And Jesus was 100% grace.  That is a near impossible combination for us to get right, as usually we err on one side or the other.  Maintaining a healthy tension between the two is the goal.  Truth with love/grace.
This kind of truth-telling is the heart behind our Faith Church logo and resulting Growth Process.  Our Growth Process asks each person in the Faith Church family to start by evaluating themselves.  Where are you on the four boxes in the Faith Church logo? Who can help you have an honest, balanced, healthy assessment of that?
Who is discipling you?  Who speaks bluntly to you?  Who encourages you in good and in bad?  And who are you encouraging in truth and grace?  Who are you in relationship with and how can you grow in these areas?
And are you a humble, teachable person who is willing to receive correction?  To the point where you actually start to work on making changes?  It is one thing to hear the truth, totally another thing to do something about it. Are you looking for it?  Willing to ask for it?
If you feel like finding the truth about yourself is difficult or scary, there is hope. God is in the business of making all things new.
I love Ephesians 3:14-21.  We can be strengthened inwardly by the Spirit of God, so that Christ may dwell in us by faith.  Amazing words!  That is how much God loves us and that is what Jesus did for us.
It's a bit unnerving, but we all want to grow.  Being more like Jesus is the goal.  It won't be easy, but it will be so good.  Why? Paul explains in Ephesians 3: so that we can be rooted and established in love, having power to grasp how wide, long, high and deep the love of God is, and so that we can know this love!  So that we can filled to the measure of all the fullness of God. And then that love will overflow in a way that can be understood by ourselves and by the world around us. Amazing!