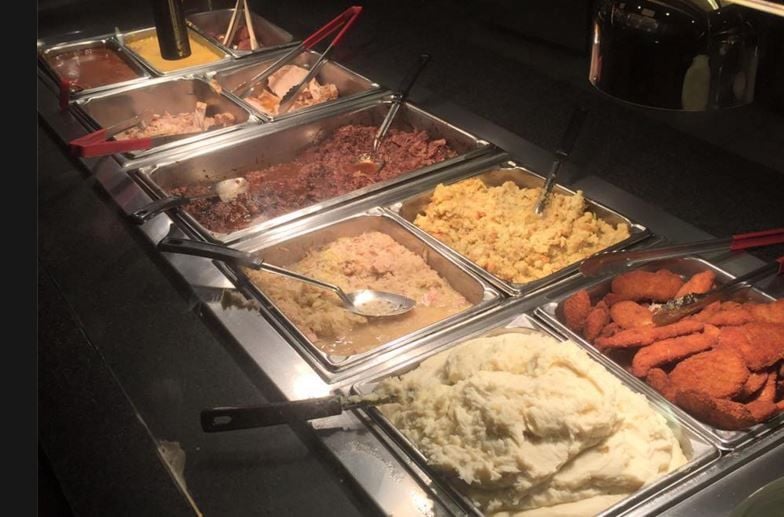 The Promised Land is a dangerous place.  Dangerous? Really?
In yesterday's post, I asked whether you are living in your own personal wilderness, or are you experiencing a promised land?  In Deuteronomy 8 Moses is talking to the people of Israel who have just journeyed for decades through the wilderness and are set to enter the Promised Land.  You'd think Moses would be celebrating, but instead he has a dire warning.
He sets before the people the images of wilderness and promised land.  Here is a quick walk through the chapter:
First, Moses reminds them of the Wilderness in verses 1-5. Moses encourages them to follow the commands of God, and remember how God provided manna in the desert to teach them some important lessons, lessons of humility, of depending on him.
Next, he turns their attention to the Promised Land in verses 6-14.  Again he encourages them to observe the commands of God. God is bringing them into a bountiful land.  Moses says that they should walk in God's ways and fear him. Why? Because they can become satisfied with that bountiful promised land and forget the Lord and fail to do his commands.
So in verses 15-16 he returns to the Wilderness.  He once again wants the people to remember God's provision (manna & water) in the desert.
Finally in 17-20 he brings them back to the Promised Land, warning them to not be fooled into thinking that they created their Promised Land wealth of their own ability.  It is God who gives the ability to produce wealth.
In other words, he is saying to Israel, "See the Promised Land through the lens of the Wilderness."
Wilderness and Promised Land.  Both are very important.  Both are a part of our lives.  What does it mean, therefore, to see our own promised land through the lens of our wilderness?
To attempt to answer that question, let's go back to how Moses warns Israel.  He is saying to them, "People, when you get settled in the Promised Land, you are going to eat your fill.  No more manna and quail every day.  It is going to be Shady Maple.  But watch out.  Because if you eat at Shady Maple every day for breakfast, lunch and dinner, you are in danger of forgetting the Lord.  And you will become proud, and you will be tempted to think you don't need to obey the Lord, even though he brought you out of slavery and cared for you in the wilderness.  And what's worse, you will start to deceive yourself, and you will think that you did this. You will think 'Self, I have made it. I am so smart and capable and strong…and I know how to get wealthy'."
That's the danger of the Promised Land, isn't it?  That life will be so good, so abundant, and we will feel so satisfied, that we will start to think that we did this.  And when we start to think that we did it, we have already gone down the road of forgetting that it was actually God who did it.
This is so applicable to us Americans.  We live in the Promised Land.  Literally.  I know it can be very hard for us to see it when the bill collectors are calling, when our credit card debt is rising fast, when our jobs are not paying enough.  This is why I highly, highly recommend that you go on trips outside your own culture.  When you travel to other cultures, it can help you open your eyes to who you really are.  When you are in inner city Philly, for example, you can see hopefully a bit more clearly how Lancaster is the Promised Land.
We Americans, and in particular we Lancastrians, are in danger of deceiving ourselves into becoming so satisfied with our comfortable lives that we can believe we did this.  Let me repeat, that is the danger of the Promised Land, forgetting God, forgetting how he got us through the wilderness, and how we need to depend on him, live for him, even in the Promised Land.